Velar Capital is an
early-stage VC firm
focusing on enterprise
applications and
IT infrastructure.  
Inspired by technology
Driven by data
Powered by experts 
ABOUT
We are based in London and Amsterdam. Formed by a group of experienced IT entrepreneurs. We know that great innovation can come from anywhere. We utilize our own European sales & marketing force and relationships with IT partners.
INSIGHTS
Thoughts about markets and people solving
the world's toughest IT engineering challenges.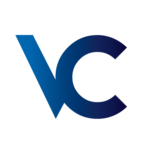 We invest in relationships.
Mailing address:
Kabelweg 21
1014 BA  Amsterdam
The Netherlands