Velar Capital is an
early-stage VC firm
focusing on enterprise
applications and
IT infrastructure.  
Inspired by technology
Driven by data
Powered by experts 
Velar Capital is a venture capital fund that invests in startups and scale-ups. Formed by a group of experienced IT entrepreneurs and based in Amsterdam and London.
For VC, an investment is more than just providing capital. It is a partnership with highly motivated founders in which VC acts as a sparring partner to exchange ideas and share knowledge, know-how and our network.
VC partners invest their own capital, willing to make calculated risks, ensuring fast decision-making. VC is willing to be the lead investor but also enjoys co-investing alongside like-minded partners.
INSIGHTS
Thoughts about markets and people solving
the world's toughest IT engineering challenges.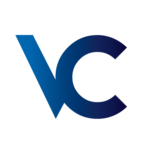 We invest in relationships.
HQ address
Amsterdam
The Netherlands
contact us via Linkedin